I love chil­dren's author Tara Lazar's blog. Many years ago she post­ed "500+ Things That Kids Like." From 3D movies to zoos, the won­der­ful list is a reminder of the things that make child­hood fun.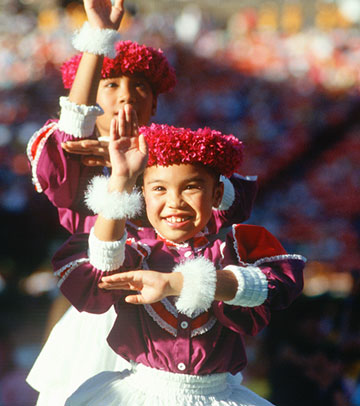 Let's add to this list. To start, here are 12 things Native Hawai­ian and Hawaiʻi kids* like.
Paipo board­ing, the per­fect short board for body surfing
Spam musi­bis and ume musubis
Hehi at a loʻi kalo (flat­ten­ing the fields at a taro garden—sticky, mud­dy fun!)
Stand­ing on a surf­board and not falling off
Danc­ing in hula fes­ti­vals com­pe­ti­tions, or cheer­ing on hula sis­ters and brothers
May Day fes­ti­vals in ele­men­tary school
Spot­ting kōlea as they change from brown to black and white just before they leave
Shave ice, with or with­out azu­ki beans and ice cream
Wav­ing at paʻu rid­ers at Alo­ha Week and King Kame­hame­ha parades
String­ing lei for Memo­r­i­al Day and lay­ing them on graves if you're a scout
Learn­ing to play the ukulele in ele­men­tary school
Olivine sand
Send me your unique­ly Hawaiʻi list, and I'll include it in an upcom­ing post!
*Native Hawai­ians are indige­nous to the islands and can trace our ances­try to before Capt. Cook's arrival in 1778. In con­trast, Hawaiʻi kids are non-native locals. The term Hawai­ians is reserved for the native people.