What a year it's been! As 2023 ends, I look back with much alo­ha and grat­i­tude for the many peo­ple who have made such a dif­fer­ence in my writ­ing life.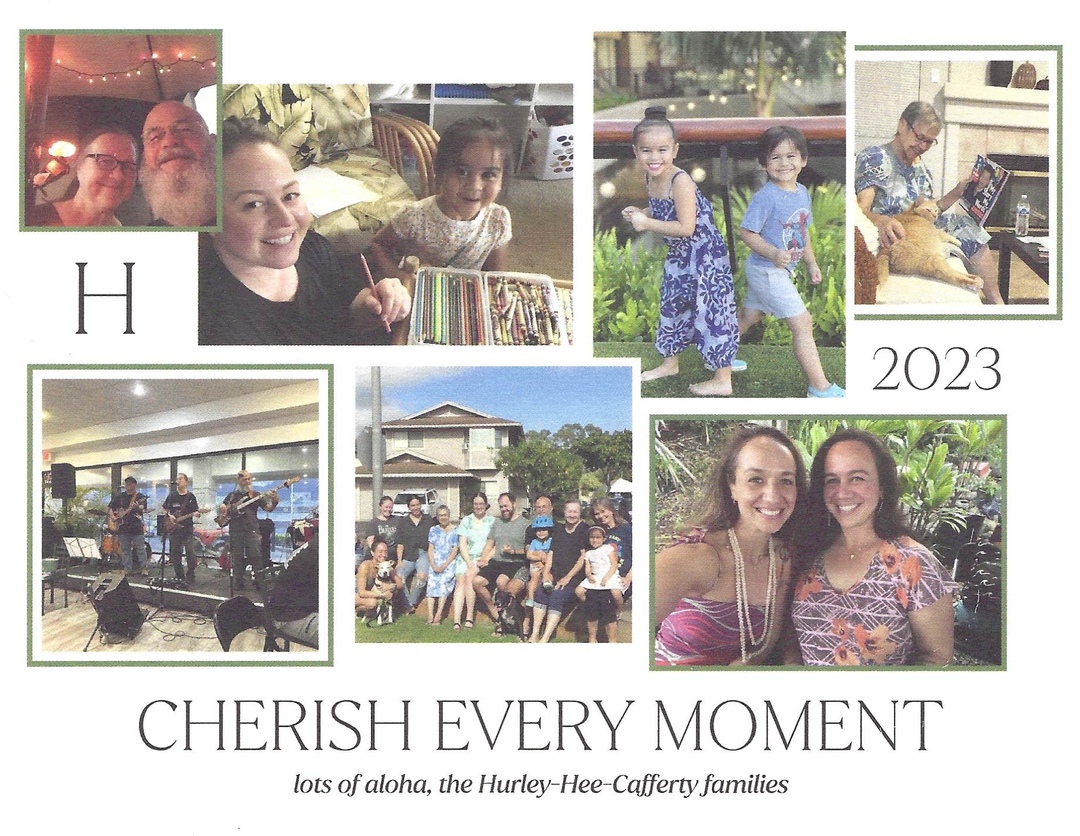 Maha­lo nui loa …
to the amaz­ing writ­ers, artists, and film­mak­ers who shared their man­aʻo here on my blog this past year. Their accom­plish­ments and hard work con­tin­ue to inspire us!
to the many won­der­ful writ­ing friends, cri­tique part­ners, and men­tors, espe­cial­ly at Writ­ing Barn's Courage to Cre­ate com­mu­ni­ty, my alo­ha always. You are a source of encour­age­ment and wis­dom I know I can count on.
to my com­put­er gurus, Vic­ki and Steve Palmquist of Wind­ing Oak, for your patience and tech genius.
to my awe­some agent, James Mac­Gowan of Book­Ends Lit­er­ary, for believ­ing in me. Team James all the way!
To my hus­band, Tim, and my daugh­ters, Kalikole­hua, Kawe­hion­alani, and Kale­o­nani, for sup­port­ing me in every­thing I do. And to my lit­tle moʻop­una, Hal­iʻa and Laʻakea, for being an end­less source of child­hood won­der and stories.
I look for­ward to shar­ing more inter­views and book reviews by Native Hawai­ian, Poly­ne­sian and Hawaiʻi-based cre­atives. And look for good news in the com­ing year about my upcom­ing writ­ing projects! Alo­ha from our ʻohana to yours! See you in January!