As 2022 ends, I look back with alo­ha and grat­i­tude to the many peo­ple who have made such a dif­fer­ence in my writ­ing life.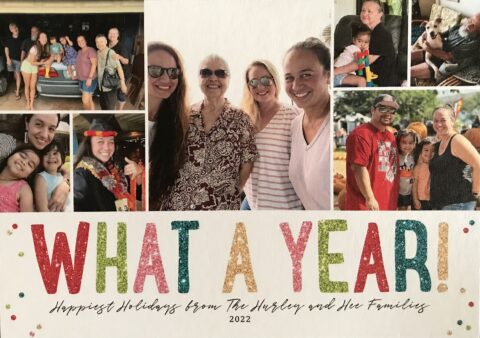 Maha­lo nunui to the won­der­ful writ­ers and artists who shared their man­aʻo here on my blog this past year — their hopes and accom­plish­ments con­tin­ue to inspire us.
To the many won­der­ful writ­ing friends I've made, espe­cial­ly at Writ­ing Barn's CtC com­mu­ni­ty, my alo­ha always. You are a source of encour­age­ment and wis­dom I know I can count on.
Thank you, Bran­di Uye­mu­ra, for let­ting me bounce ideas off of you and for shar­ing your won­der­ful writ­ing with me.
Maha­lo to my agent, James Mac­Gowan, for believ­ing in me. Team James all the way!
I look for­ward to shar­ing good news in the com­ing year about my debut pic­ture book as well as a new web­site focus­ing on Native Hawai­ian and Poly­ne­sian cre­ators! Alo­ha from my ʻohana to yours! See you in 2023!